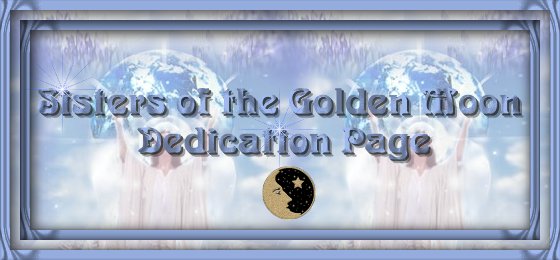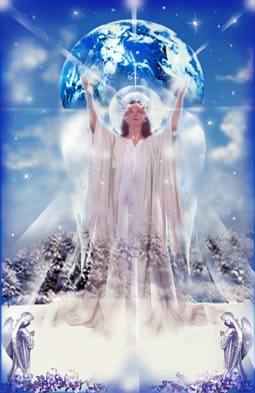 Hello and Welcome. My name is Miracle and I have been with Sisters of the Golden Moon since June 1999. I belonged to other organizations, but I just didn't feel like part of the group, or there was nothing for me to do. Not so with SGM!

First of all, I was welcomed with my own beautiful Silver Star, which made me feel "a part of" a group, rather then just another webring code to put on my page. (SGM does have a webring to join as well as being a member, you can join the ring or be a member, or both. We have choices here!)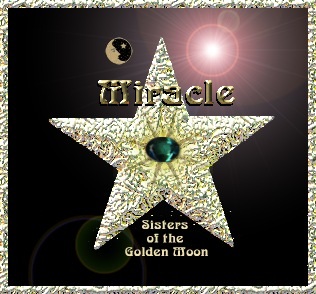 My second good impression came when I got a letter from my "Guiding Star". SGM is a very big organization and I was a little overwhelmed. My Guiding Star was very cordial and was really here to guide me and help! I was so impressed, I decided as soon as I could, I would follow in her footsteps and become a "Guiding Star" myself.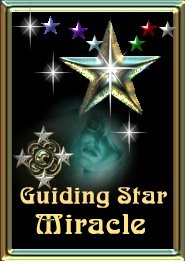 I took my position as a "Guiding Star" with pride,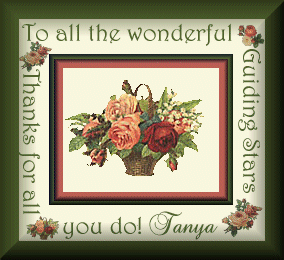 and in the mean time, I volunteered for every position I could get. I knew that because I was still new and there were so many members, I wouldn't get all of them, but I kept volunteering.

Eventually, it paid off. Because I was such a good "Guiding Star", I was elected another position. However, this one was "behind the scenes", so only the founders knew I had it. That was fine with me, I knew I was "being seen" now.

Then the day came, a position opened and this time, I was asked by the founders of SGM if I wanted it. What an honor, yes please, and THANK YOU!!
I was elected to be the Golden Persona of the Email Welcome Team. This meant that when new members were approved, I got to send out e-mail to everyone on the Reception Team (Welcome Team), so they could welcome them.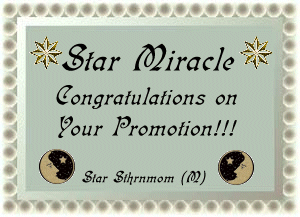 At that point I was sitting happy in SGM. Then SGM closed for a couple of weeks to re-group, and change some things. Now, I have nothing to do and am feeling lost, so I stopped reading my email and took a vacation from SGM.
Unknowingly, the founders were sneaking around looking for two members to be Galaxy Stars (the highest position) of Reception, and they had chosen ME to be one of them!! I almost lost my chance. Thankfully, they waited for me to re-appear, and for that, I am extremely greatful!!
So, this is my little adventure with SGM in the short time I have been with them. Now, I can't say the same thing will happen for you. But, the opportunities are here, if you make yourself seen and love SGM with your heart and soul.
From here, you are free to visit my other sites, but first, I suggest you go to SGM and sign up, if you're not already a member. Enjoy your journey and Expect A Miracle!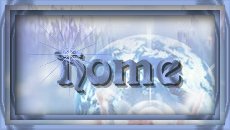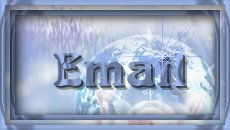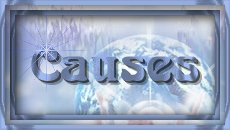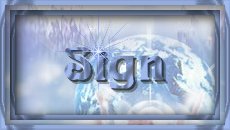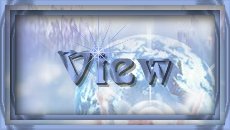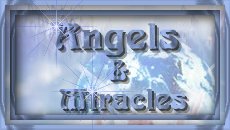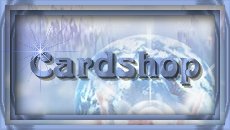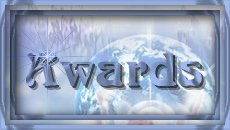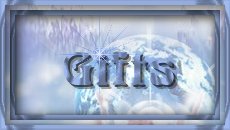 Graphics are property of SGM and may not be copied without consent.